With its combination of enticing beaches, delectable dining and crumbling Mayan monuments, Mexico offers plenty of fun for the family within and beyond the confines of a resort. Children are made particularly welcome in Mexico, and your little ones will be fussed over and fawned upon by the locals, which will open up opportunities to chat and learn more about this fascinating country. So where are the best places to take little gringos on your Mexico holidays? Read on for some clues…
Cancun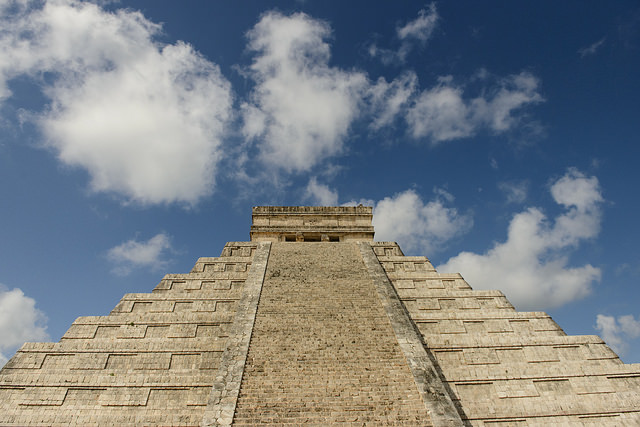 While glamorous Cancun is a notorious resort town, it's also an ideal base for exploring the Mayan ruins at nearby Chichen Itza. Just try to avoid travelling to this region between February and April – this is when Spring Breakers descend on the beaches and resorts from the USA to party hard. For a magical day out, meet the dolphins on the Dolphin Discovery experience at Moon Palace Resort, or visit the Interactive Aquarium, where curious little kids can meet little critters like starfish and sea cucumbers. Then, take a day trip to Chichen Itza, where kids can view the colossal El Castillo pyramid, but it should be noted that kids under the age of 10 are not advised to ascend to its summit.
Riviera Maya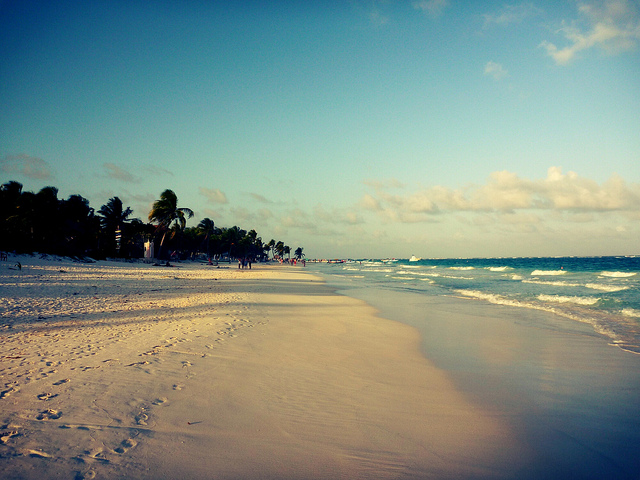 South of Cancun, this stretch of Caribbean coastline boasts idyllic natural habitats, some of the best snorkelling in South America and a spattering of Mayan coastal relics. It's also a place of luxury tourism, with fine dining, shopping and golf as standard. Visit the beautiful eco-park of Xcaret in Playa del Carmen, where kids can see giant turtles and sharks, before taking in a Mayan show. Then, once suitably excited about Mayan culture, arrange a visit to Tulum before cooling off in the afternoon with a bit of snorkelling in Xel Ha, a great spot for beginners.
Oaxaca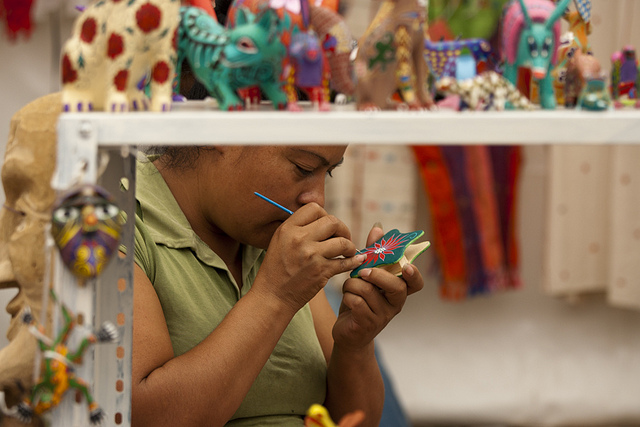 This colourful city is rich in cultural activities for little urban explorers. Take kids to the market, where you can explore the glorious cuisine, which includes the famous Mexican mole, and lots of gorgeous chocolate. Make for the town centre, where street performers and balloon vendors conspire to enchant little ones, and be sure to visit one of the city's chocolate factories for a tasty diversion. Craftspeople whittle, paint and sculpt, turning clay into bright pottery and wood into quirky alebrijes. These beautiful folk sculptures portray bright, dynamic monsters and animals, the stuff of fairytales and bedtime stories. Nearby, Monte Alban offers further insight into the mysteries of the Mayans. Choose to see it with a guide, and they'll bring the experience to life for less than enthused children.
Images by Son of Groucho, Jesús Dehesam and Lin Mei used under creative commons license.